こんにちは
2022年春発売予定の当社自社製品の情報を一部公開しました。
2年の歳月をかけて実物を分解し研究し、生地を製作。
現代の技術を用いて実物に限りなく近づけた品。
実物同様、全てMADE IN JAPANです。
2月に商品の画像や詳細を発表いたします。
乞うご期待くださいませ。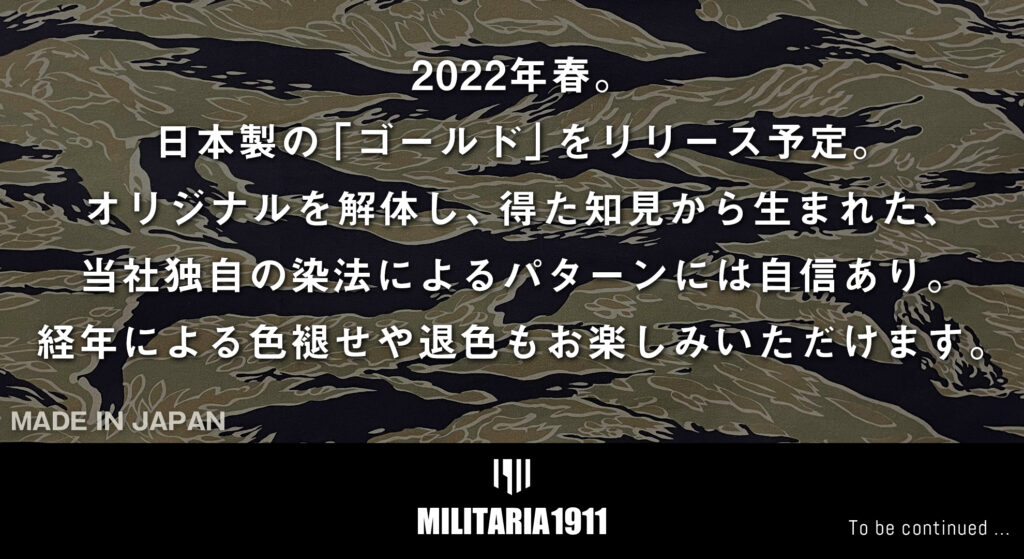 Dear Our International Customers
Some information on our own products scheduled for release in the spring of 2022 is now available.
Two years of disassembling and researching the original to produce the fabric.
Using modern technology, this product is as close as possible to the original.
Just like the original, everything is MADE IN JAPAN.
We will announce photos and details of the product in February.
Stay tuned!!!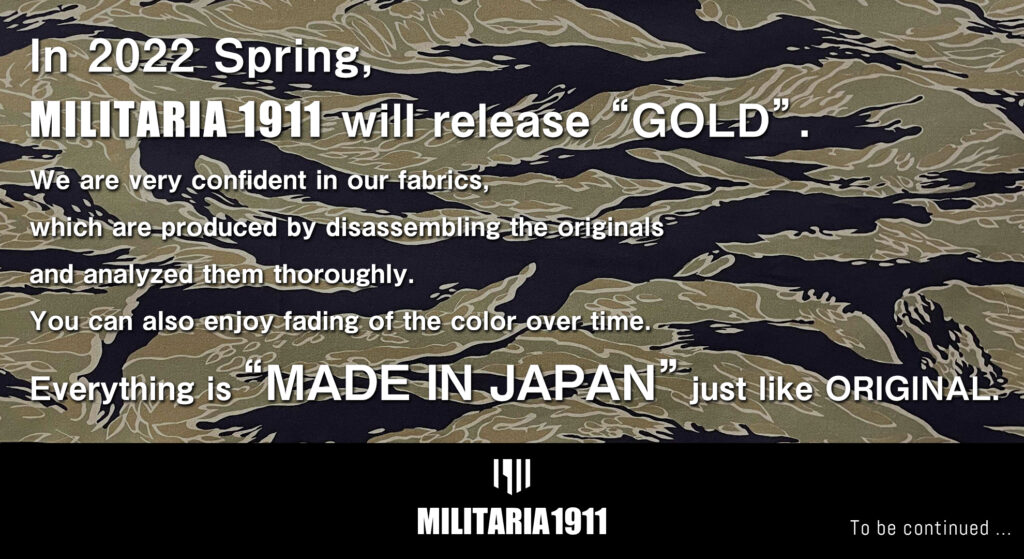 MILITARIA 1911